Mark up your calendars this December 28 for Ukulele Cebu's 2nd "FIESTA" Cebu Ukulele Festival at the Fuente Osmeña Circle! The show starts at 7pm, bring your ukuleles, friends, and families!
Featuring our very own local Ukulele talents:
Wang-Wang
Dianne Leigh
Joel Lee
Andrea Pateña
The Werners
Share the Good Vibes!!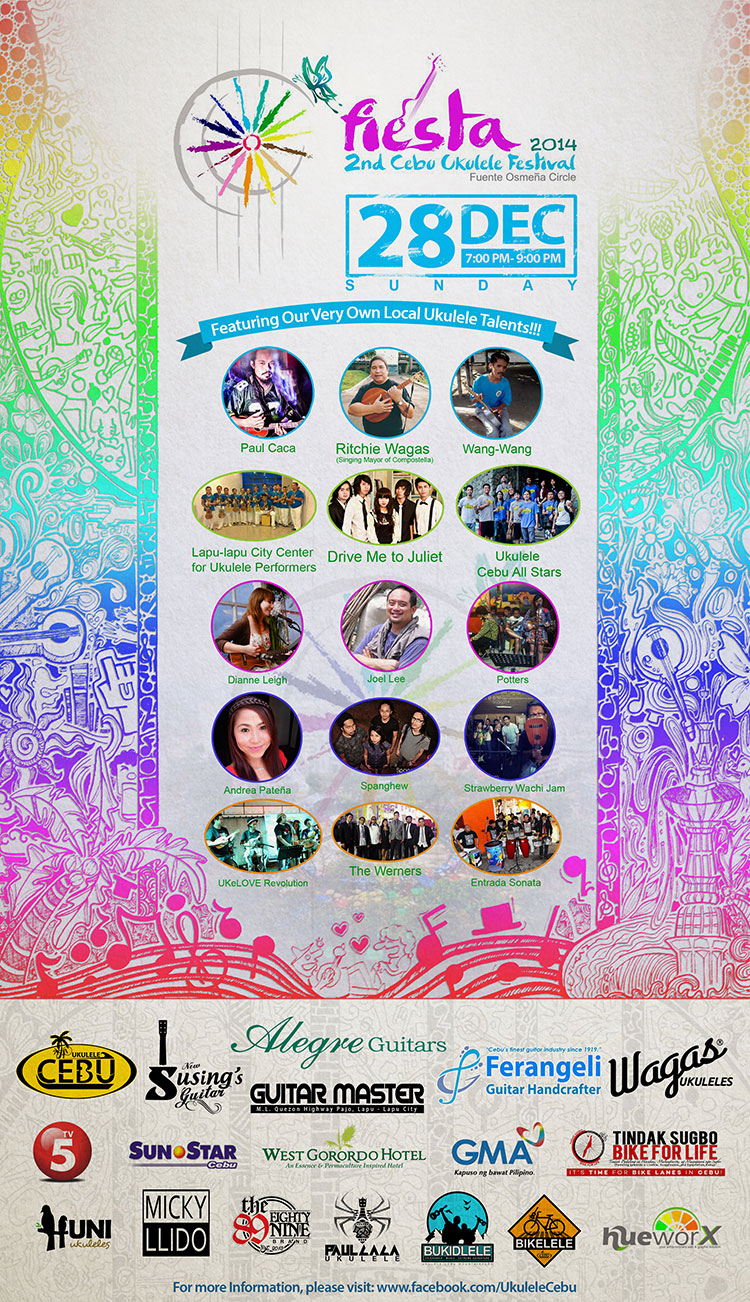 Source: Ukulele Cebu