Hand-crafted
With skill and talent, and backed-up with tools that are specially made for our instruments, Ferangeli Guitar Handcrafter produces world class handcrafted instruments.
Hand-buffed
Crafted by skilled hands and hand-buffed to make it look even better, may it be Glossy, Satin or Matte finish!
Excellent Sound Quality
The sound of the instrument is our top priority! Here, we build instruments with the best sound it could offer you.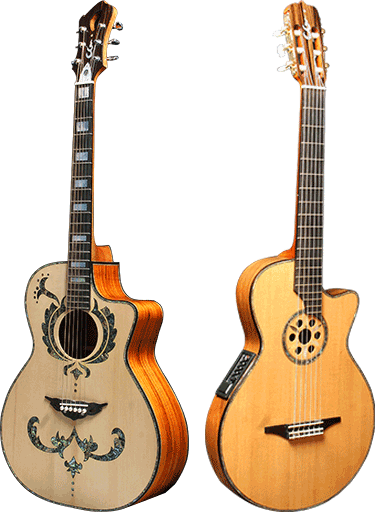 Customized
Wood Selection, Body Shape, Inlays and even the measurements, we give you the freedom to customize your instrument.
Controlled Assembly
Humidity and Temperature affects the behavior of Solid Woods. We control the assembly of our instruments with regards to the factors that affect the sound quality.
Export Quality
We have been exporting our high-end instruments outside the Philippines. We have been sending to California, Spain, Australia, Mexico and many more!
---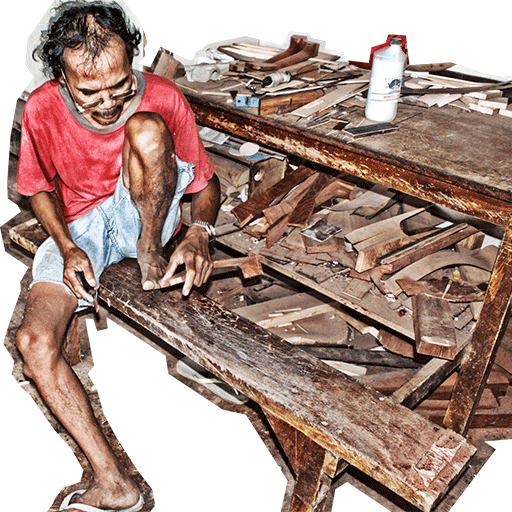 Cebu's finest guitar industry since 1919.
Now on its 3rd generation in the industry.
Spear-headed by the Master Luthier Fernando A. Dagoc, which preferred to be called by his nickname "Andoy", specialized in customized instruments, most especially guitars and ukuleles.
We make Acoustic and Classical Guitars from the local quality up to the export quality. Our instruments have been brought out the Philippines, to name some are: Spain, Australia, Hong Kong, Singapore, California, and many other places.
---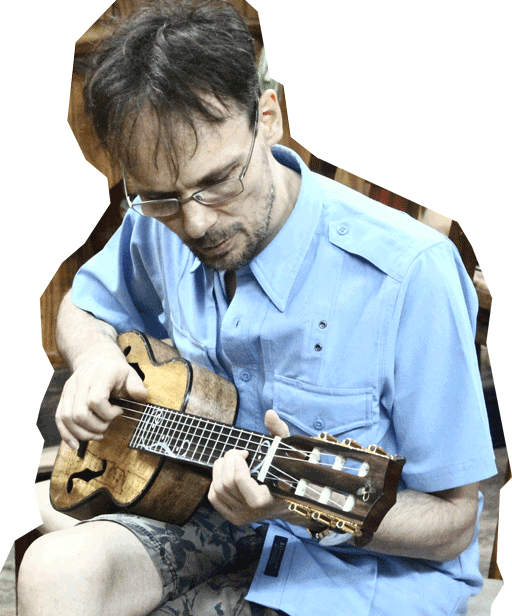 Our instruments.
The export quality.
We build our instruments in which these will be suited to the temperature and humidity outside the Philippines.
The woods being used for our instruments undergo certain processes like air drying and kiln drying before assembly inside a control room.
---
Excellent sound quality.
Try it yourself.
The sound of the instrument is our top priority! Here, we build instruments with the best sound it could offer you.
The quality of sound the instrument produce defines its value.
---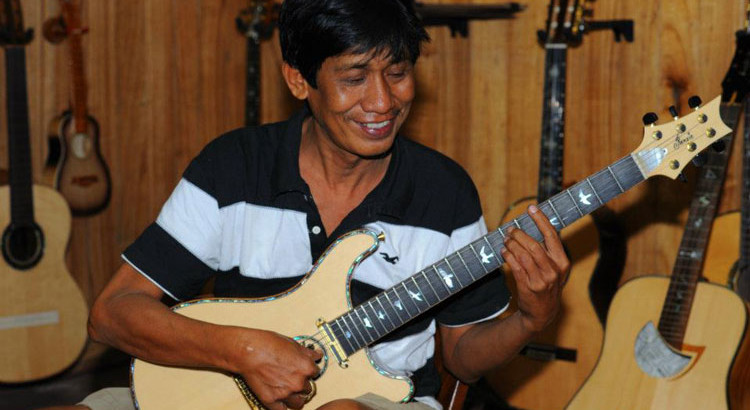 The Master Luthier
Behind the quality and craftsmanship of every instrument built in our shop is Fernando A. Dagoc, preferred to be called by his nickname "Andoy".
At his early age, he was trained by his uncle in the art of guitar-making, building an instrument from start to finish. He widen his knowledge on identifying and grading woods when he became a wood agent.
He later gave up being a wood agent and focused more on his passion of guitar-making. Experience aside, he learned more of this endeavor through reading books, and from luthier and musician friends.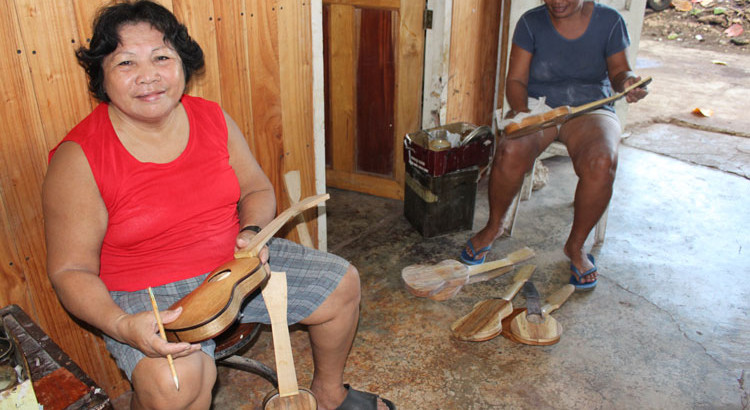 Employees
Most of our employees have took a great part of Lapu-lapu City's guitar making generation. Their skills from guitar making to furnishing instruments have been passed from generation to generation.
Ferangeli Guitar Handcrafter has the best people when it comes to guitar-making, and from high-end to low-end, and from simple to complicated inlays for our instruments! Equipped with their current skill-sets in guitar making, then polished through training with the master luthier, Fernando "Andoy" Dagoc.
Recent News



Ferangeli Guitar Handcrafter is one of the guitar manufacturers of Lapu-lapu City, Cebu, Philippines. Tagged as the Cebu's finest guitar industry since 1919, a generation started by Pedro Abendan in Lincoln Street Cebu City, the guitar street of Cebu Province. Now on our 3rd generation, spear-headed by Fernando "Andoy" Abendan Dagoc started to specialize in customized instruments with the best sound quality possible.
To the Shop!
Sambag, Abuno, Barangay Pajac, Lapu-lapu City, 6015 Mactan, Cebu Philippines